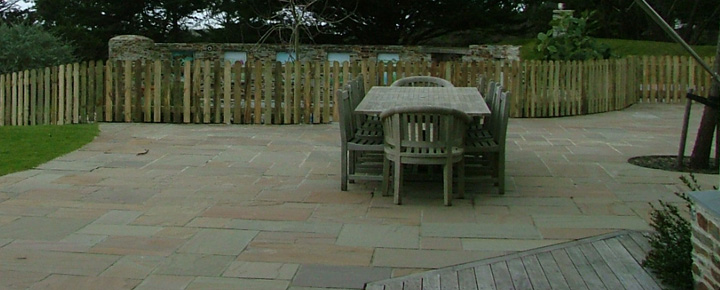 Block Paving North Devon
Brick or block paving can be used anywhere. These relatively small paving units provide unlimited design possibilities. If you can "picture it", Skyline Construction can probably construct it!
Skyline Construction provides a wide range of materials and designs to enhance any garden or paving plan. Block paving can be combined with other paving types to create a unique feature on paths and patios and will enhance the look and value of your home.
Our professional planning, quality materials, and professional installation ensures a long lasting and beautiful paving feature.
Contact us today on 01271 814132 for a free quote on any landscaping, driveway, or block paving work you require.


QUICK CONTACT